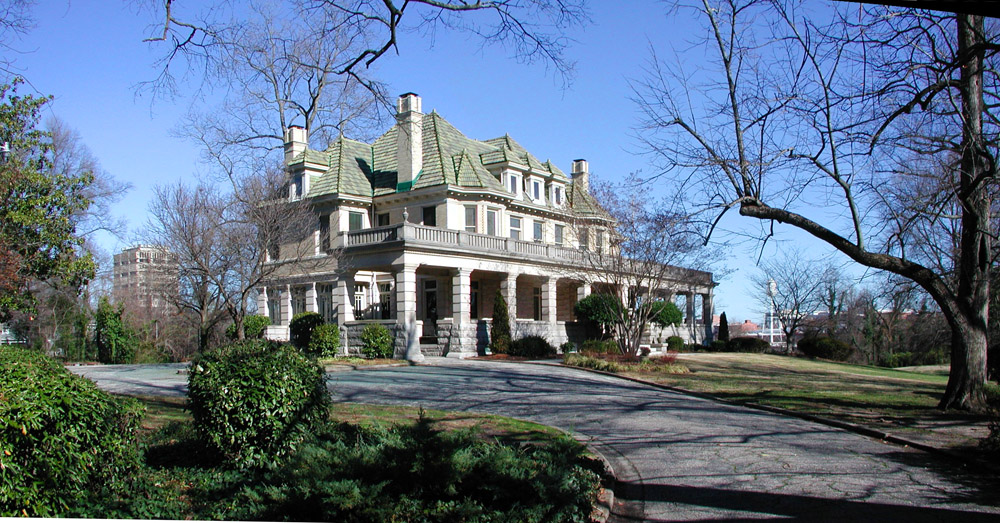 Advocacy Issue:
Proposed intensive development on empty land adjacent to Greystone, the 1911 Stagg family mansion and one of the few remaining grand houses of Durham.

---
Greystone, located at 618 Vickers Ave, was built in 1911 for James Stagg. More history of the house, which is one of the remaining mansions in Morehead Hill can be found here on Open Durham.
The project under discussion here is a proposed development on the empty parcel neighboring the Greystone mansion (518 Morehead Ave). The Greystone project proposes the construction of three buildings, which will provide 140 apartments, 200 parking spaces and a swimming pool.
Link to news articles:
http://www.indyweek.com/triangulator/archives/2014/08/05/durham-historic-preservation-commission-sends-greystone-plan-back-for-more-work
http://posting.indyweek.com/media/pdf/greystone_application-2.pdf
http://www.heraldsun.com/news/localnews/x1071193881/Panel-dubious-of-Greystone-apartment-plan